Executive Comittee
Eli Lopez, President
Dr. Eli Lopez has served as the President and Chief Executive Officer (CEO) of the College from 2015 to the present. Overall, he has over twenty-eight years of experience in ecclesial and academic leadership and has filled leadership roles in both local church settings and in elected organizational positions. Further, President Lopez is a recognized voice in the Oneness Pentecostal movement in the areas of church administration and spiritual formation; as such, he is a frequent speaker at various religious conferences and meetings. Rev. Lopez's educational qualifications include a BA in Bible and Theology from Christian Life College, an MA in Theological Studies from Evangel University (Springfield, MO), and a PhD in Interdisciplinary Studies (Biblical Studies, Ministry, and Leadership) from Amridge University (Montgomery, AL). Both his educational training and leadership experience provide him with the understanding, knowledge, skills, and deportment to lead CLC in addressing the opportunities and challenges it presently faces in its continued development and growth as an institution of higher education.
Micah Johnson, Vice President of Academic Affairs
Rev. Micah Johnson is the Vice President of Academic Affairs for the College. In this position, he fulfills the roles of Chief Academic Officer (CAO) and Academic Dean of the College. Rev. Johnson possesses a BA in Bible and Theology from Christian Life College and an MA in Biblical and Theological Studies from Western Seminary (Portland, OR). Since 2008, Rev. Johnson has served as an instructor of the College in addition to fulfilling various ecclesial leadership roles in both local church and organizational positions. Since 2013, he has been a member of the College's Executive Committee and has been instrumental in leading both academic and administrative units in fulfilling CLC's vision of being institution of excellence in higher education.
William Riddell, Vice President of Finance
Dr. William Riddell is the Vice President of Finance and serves as the Chief Financial Officer (CFO) of the College. Dr. Riddell possesses a BS in Accounting from CSU Stanislaus (Turlock, CA) and an MBA from University of the Pacific (Stockton, CA). Combined with over thirty years of experience in financial services, Dr. Riddell is fully qualified to fulfill the duties of the CFO. In addition to his financial training, he has also earned a PhD in Communication from Regent University (Virginia Beach, VA). Additionally, Dr. Riddell has most recently completed the Master of Theological Studies-Biblical Studies program, also from Regent University. Additionally, Dr. Riddell has marked over thirty-five years as an instructor of the college. Due to his vast level of institutional knowledge brought about by his many years of service, Dr. Riddell is a critical member of the Executive Committee as he continually helps craft CLC's responses to the challenges it faces in fulfilling its mission.
Laird Sillimon, Vice President of Operations
Rev. Laird Sillimon is Vice President of Operations and serves as the Chief Operations Officer (COO) of the College. Rev. Sillimon possesses a BS in Engineering from Howard University (Washington, DC) and is completing an MBA with a concentration in Leadership from Grand Canyon University (Phoenix, AZ). Rev. Sillimon has over twenty-five years of managerial experience in both the engineering and ecclesial fields. This experience has equipped him with the requisite skills for developing departmental practices and for formulating and instituting quality control protocols. In serving on the Executive Committee as the COO, Rev. Sillimon oversees the college's administrative operations and staff, and is responsible to ensure that all of the various departments and programs operate in accordance with the CLC's mission and established policies.
---
Administration
---
Melanie Britt
Administrative Assistant
---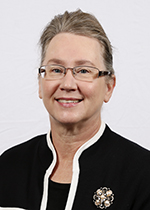 Tamara Fitzpatrick
Dean of Students, Accrediting Liaison Officer, Title IX Officer

Juris Doctor, Lincoln Law, 2013
MBA with Specialization in Non-Profit Management,
Hope International University, 2000
BS, Business Administration in Finance, CSU Sacramento, 1989
BA, Music Management, CSU Sacramento, 2007
---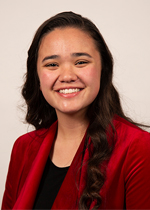 Rebecca Montantes
Front Office Coordinator
---
John Rasberry
Facility Liasion, SEVIS PDSO

---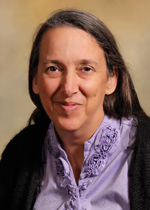 Sandra Riddell
Bookstore Manager
---
Sheila Wiley
Strategic Planning Coordinator
MBA, Hope University, 2019
Paralegal Certificate, University of the Pacific, 2013
BA, Christian Education, Christian Life College, 1981
---
Academic Services
---
Vanessa Abrego
Learning Resource Center Manager
Educational Interpreter Certification (EIPA), 2021
BA, General Ministry with concentration in Deaf Ministry, Christian Life College, 2021
BA, Bible & Theology, Christian Life College, 2017
---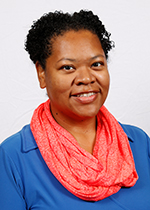 Tara Fontanoza
Distance Education Faculty Support
EdD Candidate, Reading, Language & Literacy, Concordia University Chicago, (expected completion 2023)
MA, Teaching with Specialization in Reading, National University, 2005
BA, Interdisciplinary Studies with Depth in Literature, National University, 2004
BA, Christian Music, Christian Life College, 1999
---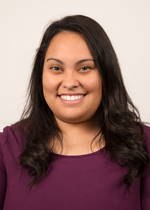 Jennifer Llamas
Registrar
MS, Legal Studies, Grand Canyon University, 2014
BA, Justice Studies, Grand Canyon University, 2012
BA, Bible and Theology, Christian Life College, 2017
---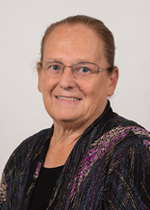 Lynn Richardson
Assistant Registrar
PharmD, University of the Pacific, 1976
---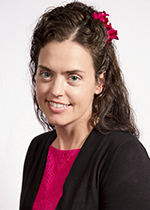 Regina Lopez
Director of Distance Education, Director of Learning Resources
MA, Education in Curriculum and Technology, University of Phoenix, 2002
BA, Bible and Theology, Christian Life College, 1998
BA, Communication with Emphasis in Intercultural Communication,
University of Arkansas, 1997
BA, Spanish, University of Arkansas, 1997
---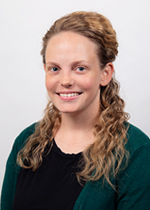 KristaJoy Wasson
Senior Academic Advisor
Graduate Certificate in Pastoral Counseling, Liberty University, 2018
MA, Teaching, Liberty University, 2014
BA, Christian Music, Christian Life College, 2010
---
Campus Life
---
Morgan Ellis
Campus Pastor
MDiv, Multnomah University, 2020
BA, Biblical Studies, Christian Life College, 2014
---
Robin Torres
Student Campus Supervisor
BA, Bible & Theology, Christian Life College, 2023
---
Financial Services
---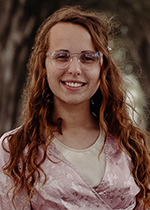 Amanda Armstrong
Financial Advisor, Scholarship Program Coordinator

---
Connie Smith
Financial Services Assistant
---
Institutional Effectiveness
---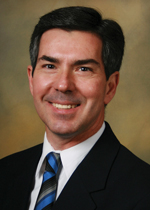 Ken Fitzpatrick
Director of Institutional Research
MS, Engineering Management, National University, 2014
BA, Music Management, CSU, 2001
---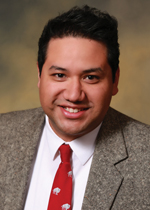 Israel Rodriguez
Assessment Specialist
Enrolled in MEd (Expected completion 2023),
Regent University
BA, General Ministry, Christian Life College, 2012
---
Recruitment
---
Joanne Gresham
Director of Recruitment
---
Elias Nevarez
Recruitment Department Administrative Assistant
---
Marketing
---
Joshua Rivas
Creative Brand Manager
MA, Film-Television, Regent University, 2018
BA, Bible and Theology, Christian Life College, 2005
---
Joshua Shalapsik
Product Content Manager
MA, Theological Studies, Evangel University, (expected completion 2023)
BA, Christian Music, Christian Life College, 2012
---
Human Resources
---
James Langston
Director of Human Resources
Juris Doctor, Humphreys University Drivon School of Law, 2021
MBA with Specialization in Human Resources, National University, 2002
BA, Behavioral Science, National University, 1999
BA, Bible and Theology, Western Apostolic Bible College/Christian Life College, 1974
---
Rhonda Lobosco
HR Training Coordinator
---
IT Services
---
Timothy Khadvongsinh
IT Specialist
BA, General Ministry, Christian Life College, 2020
---
Nathanial Khadvongsinh
IT Department Assistant
---
Dining Services
---
Jose Cisneros Jr.
Dining Services Director
---
Araceli Cisneros
Dining Services Co-director
---